Who is on Your Team?
We're here to help you focus on what's important. Our comprehensive training and launch support systems provide all the information you need to succeed. From the moment you begin your journey with Tutor Doctor we provide you with all of the information you require to build a successful business.
Video: How Does New Franchise Training Work?
Video: Goal Setting Sessions & First Year Coaching
Video: How we Maximize Franchisee Performance
Video: The Must-Have Fundamentals
Video: Proprietary Software Made for You
We offer innovative, proprietary technology to ensure you succeed. From tutor management and reporting, to online tutoring, we have built the systems you need to track and scale your business.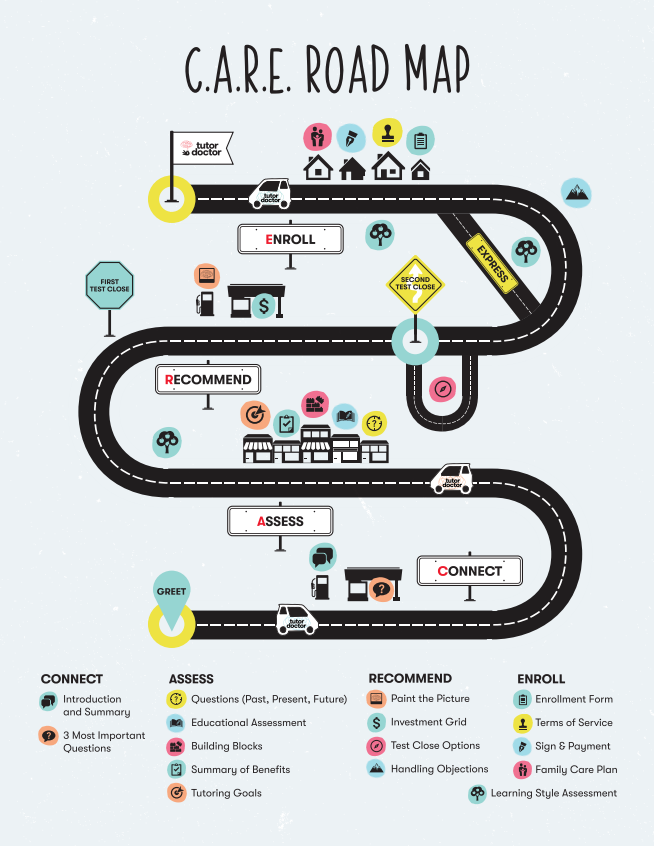 Customer Journey: The Care Road Map
Training Systems
The CARE Roadmap was created to help you succeed. Once you have booked a consultation, you can utilize the Roadmap to ensure your success in closing new clients. It helps you get to the root of the learning issue and find a way to create a solution for every family and student.
You will learn much more about this in our comprehensive training.
Video: How Learning Hits Home